News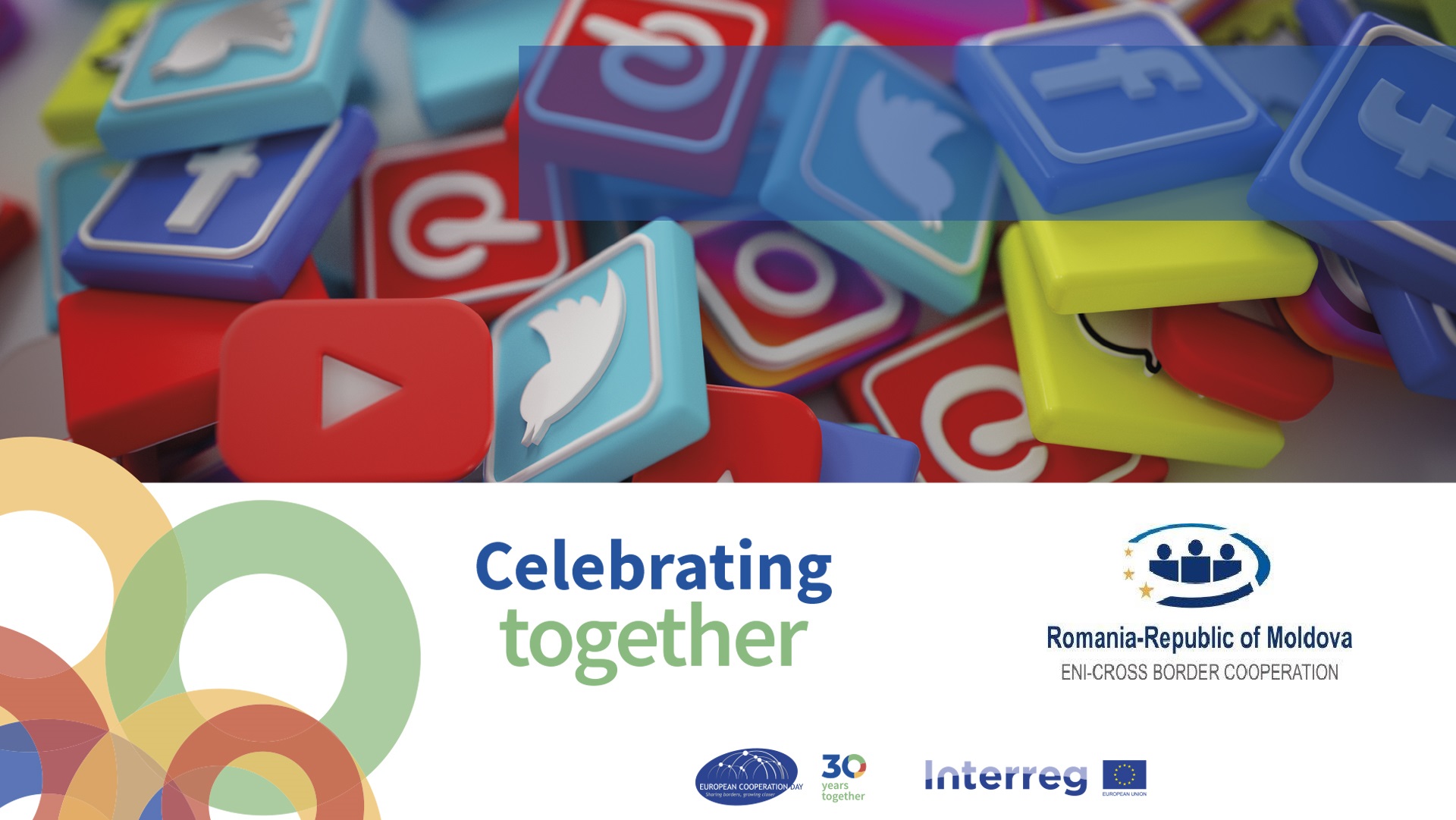 On-line it's fine! European Cooperation Day 2020
Romania-Republic of Moldova Programme celebrates 2020 European Cooperation Day the safest way possible: programme beneficiaries introduce their projects on our Facebook page ENI-CBC-Romania-Republic-of-Moldova-2014-2020.
During several days, starting September 21, 2020, when EU funded cooperation programmes mark 30 years of partnerships, we will publish on our programme's Facebook page testimonials of those who had the initiative to change something within their communities and they wrote meaningful projects, which are being carried out now.
Romania-Moldova page fans will hear from the beneficiaries what they wish to accomplish with their projects, how these will help communities and how partners from both states cooperate.
The campaign occasioned by the European Cooperation Day aims at motivating more stakeholders from local communities to prepare projects for 2021-2027 period and, thus, to contribute to find common solutions to common problems from both sides of the borders.